Data Catalog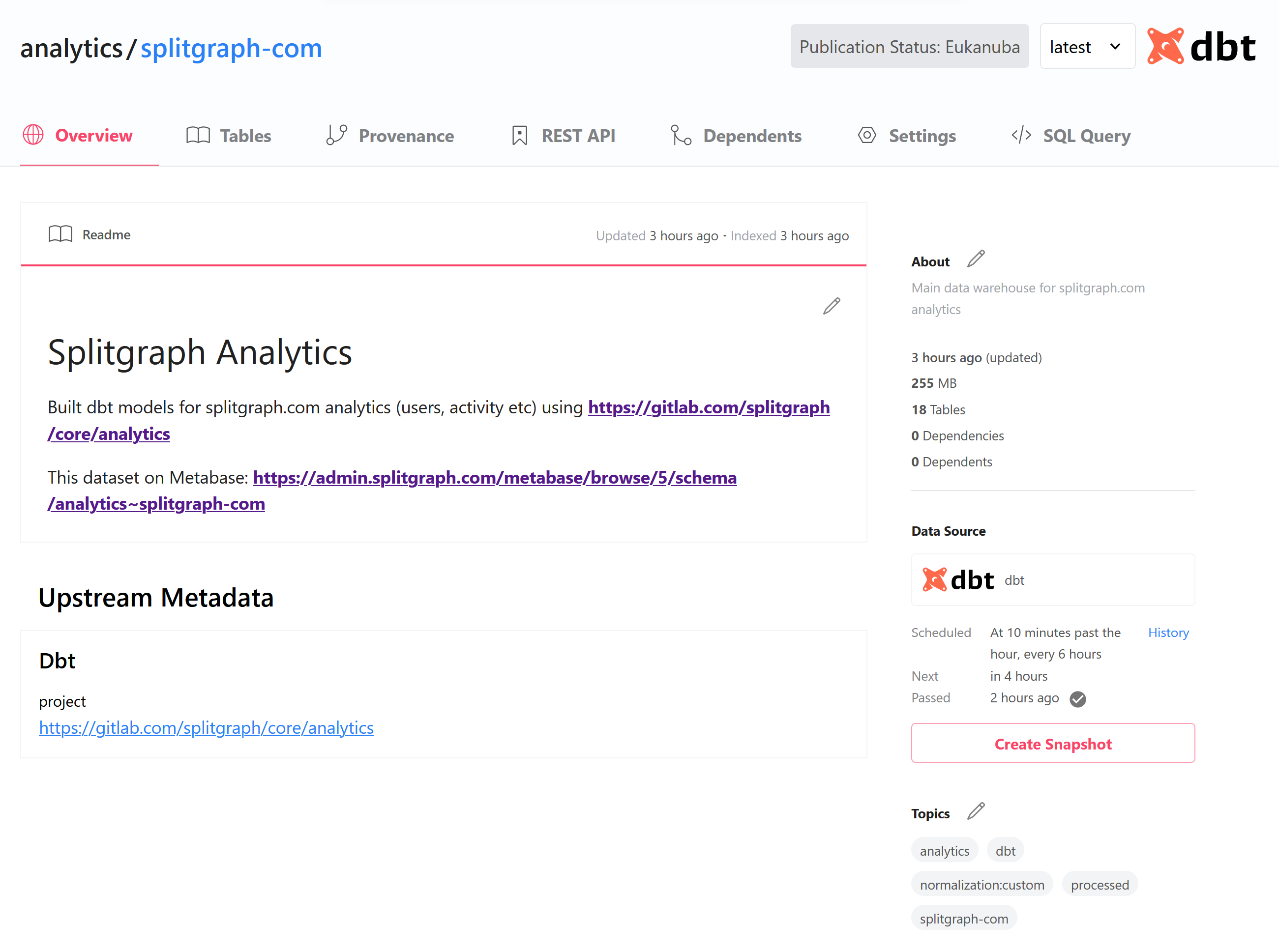 Splitgraph has a Web-based data catalog that can help data consumers discover datasets. You can add metadata to Splitgraph repositories like:
README
License
Link to the original source
Arbitrary key-value metadata
Splitgraph uses this metadata to build its search index, letting catalog users filter on it.
You can manage metadata through the Web UI or programmatically using the splitgraph.yml format.